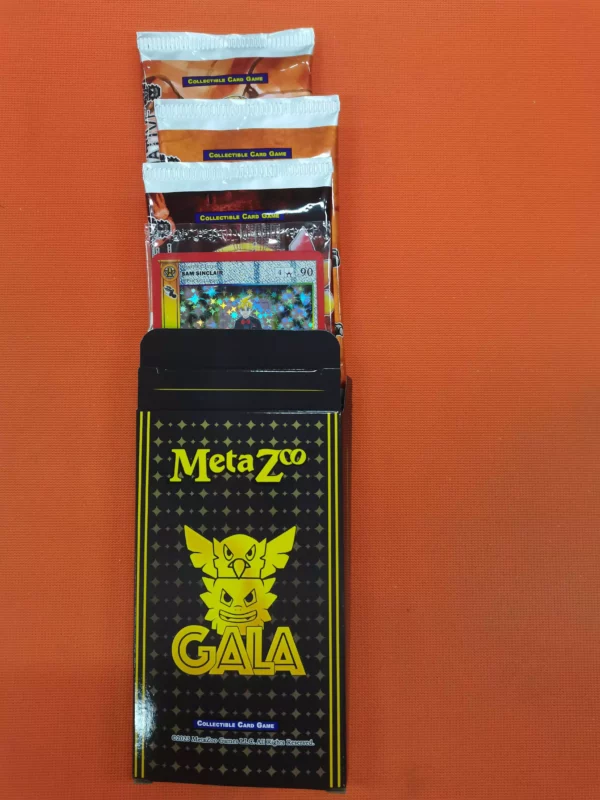 MetaZoo released a Native Gala Box Set during it's Native Gala event in April 2023. There were 1,082 boxes sold from MetaZoo's official eBay account throughout the day. The product was removed later that same evening.
The boxes were going for USD$100 each on eBay. There are at least 1,500 boxes known to exist.
Some boxes were available in person at the Native Gala Event that took place in New York City on April 14th, 2023.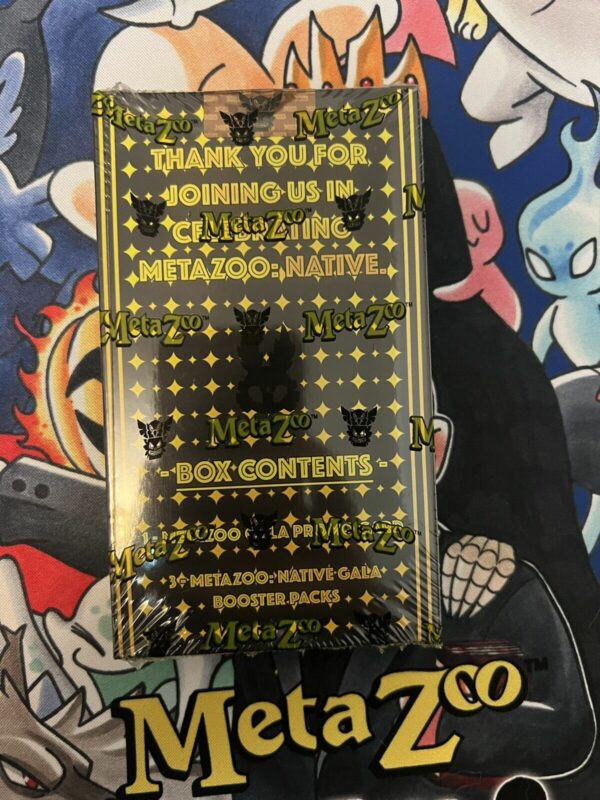 Each box consists of 1x exclusive Sam Sinclair promo card, and 3x Native booster packs of Gala-stamped cards, containing 12 cards in each pack; with one card being either full-holo or reverse-holo.