Here is the information that I've gathered about the MetaZoo NFTs that have been released so far.
This article does not go into depth on how to get involved in buying NFTs. It is a closer look at every NFT released by, or in collaboration with, MetaZoo Games to date. – Tap any image to enlarge it.
---
METAZOO GENESIS MINT/2021.
---
MetaZoo's first venture into NFTs is known as Genesis 2021. The Genesis NFTs were all minted on March 16, 2021.
Unlike the NFT that would drop after Genesis, where there would only be one available, Genesis not only had 17 different Cryptids available in really cool 16-bit style graphics, but it had many varying multiples of minted copies available for each one.
It ranges from as low as 10 minted for some, with others having 100 minted. Here they are, listed in order of rarity, along with their minted numbers.
This equates to a grand total of 875 Genesis NFTs.
There are 596 Genesis NFTs on the opensea.io website🕊️ at the time of this writing.
---
STEVE AOKI x GAL YOSEF/2021

METAZOO MOTHMAN NFT.
---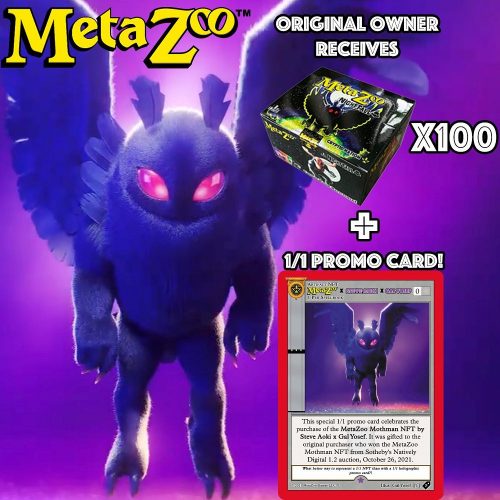 MetaZoo Games' second NFT project was a collaboration between MetaZoo business partner Steve Aoki, and famous artist & 3D animator Gal Yosef. The 1-of-1 NFT depicts a spinning, flying Mothman in a really beautiful way, with some catchy beats by Steve Aoki to top it all off.
The NFT winning bidder also received a 1-of-1 MetaZoo Mothman promo card. This will be the only one of these cards ever printed.
The winner also received 100x Booster Boxes of Cryptid Nation: Nightfall 1st Edition.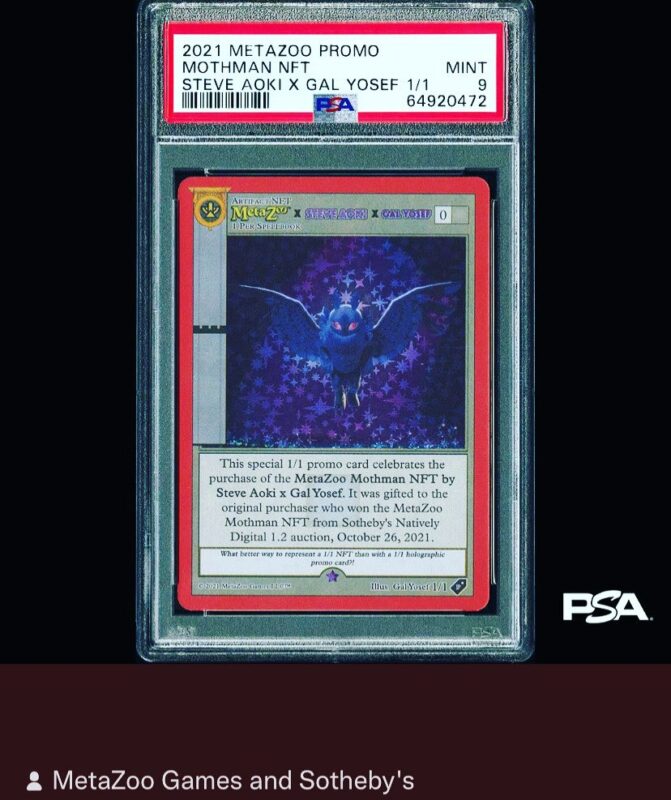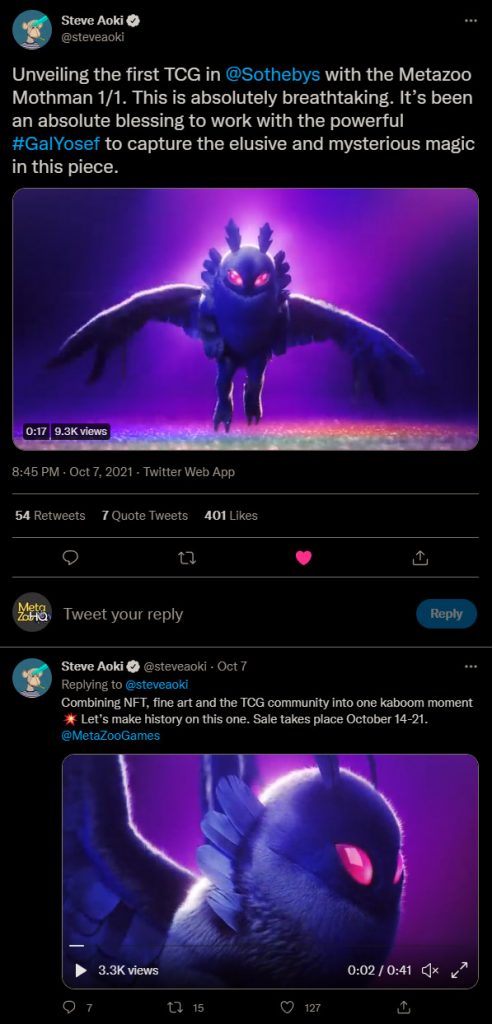 The Mothman NFT sale was from October 14th until the 21st, 2021, and wound up selling for USD$214,200.
The sale was made on Sotheby's new platform at the time; Metaverse, but the link that was used for the auction is no longer working. This NFT was also the premiere NFT to sell on the new platform.
---
METAZOO COIN TOKENS/2021.
---
There was a total of 5,000 NFTs to be presented in this set of NFTs, with a total of 10 different 16-bit styled spinning coin tokens; some more rare than others. Some are damaged (chipped & scratched), others are double-stamped or stamped in the incorrect material (Mothman), or missing stamp entirely on one side (Bat). The Blue Manta Ray coins never saw the light of day on the premiere, so future plans were made to release ~150 mintings of this token. As of February 2022, 111 of the Blue Manta Ray coins were minted and given away by MetaZoo Games.
According to the official MetaZoo Games Tokens page🕊️, 2,305 Tokens have been sold (or given away).
The presale for whitelisted addresses started on November 29th at 11am EST, and went on until December 2nd at 11am EST.
Public sale began on December 2nd at 11am EST, and went until 11pm EST that same day.
The price of the NFT Tokens was 0.1 Ethereum for anyone that made it onto the official MetaZoo Whitelist. See the MetaZoo Discord announcements for the list. The public sales began at 5.0 Ethereum, and continued to drop in price every 15 minutes.
This was ran as a Dutch auction. The coins were not presented in a randomized order as many were expecting. (Always expect the unexpected when it comes to MetaZoo.)
MetaZoo Tokens will gain you access to exclusive and early access to MetaZoo products on the MetaZoo Marketplace before the rest of the general public. These Tokens will not be one-time use. You will also be able to use them to gain VIP access at certain events, etc.
Genesis NFT holders were able to purchase two MetaZoo Games Token NFTs, while everyone else was limited to one.
The first ~1,250 Tokens sold within the first 2 hours of release by those who were whitelisted, at a price of 0.1 Ethereum.
The final ~944 Tokens sold over the course of the 4 days of the pre-sale and Dutch auction, at no lower than 0.3 Ethereum.
---
Token NFTs Minted – In order of auction appearance:
The first 100 Tokens were Gold Mothman.
The next 750 Tokens were Silver Party.
The next 275 Tokens were Bronze Salamander.
The next 100 Tokens were Damaged Jersey Devil.
The next 200 Tokens were Blank Black Bat.
The next 200 Tokens were Silver Mothman.
The next 200 Tokens were Purple Jersey Devil.
The next 91 Tokens were Black Bat.
The next 100 Tokens were Double-Stamped Gold Mothman.
The next 100 Tokens were Purple Jersey Devil (300 total.)
The next 78 Tokens were Black Bat (169 total.)
+111 Blue Manta Rays were given away on Dec 14.
+1 Bronze Salamander was given away on Dec 14.
Token NFTs Minted – In order of total minted rarity:
100 Gold Mothman.
100 Double Stamped-Error Gold Mothman.
100 Damaged Jersey Devil.
0 Blue Manta Ray.

+111 Blue Manta Ray given away on Dec 14.

169 Black Bat.
200 Silver-Error Mothman.
200 Blank-Error Black Bat.
275 Bronze Salamander.

+1 Bronze Salamander given away on Dec 14.

300 Purple Jersey Devil.
750 Silver Party.
---
Added December 15, 2021:
On Tuesday, Dec 14, 2021, at 6pm EST, Michael Waddell went live on the official MetaZoo Twitch account where he randomly selected 111 different MetaZoo NFT Token IDs. Those who owned these 111 randomly selected Tokens (from a spinning wheel) then received a Blue Manta Ray NFT coin in their NFT wallet a few days later; on Friday, Dec 17, 2021 at 9am EST.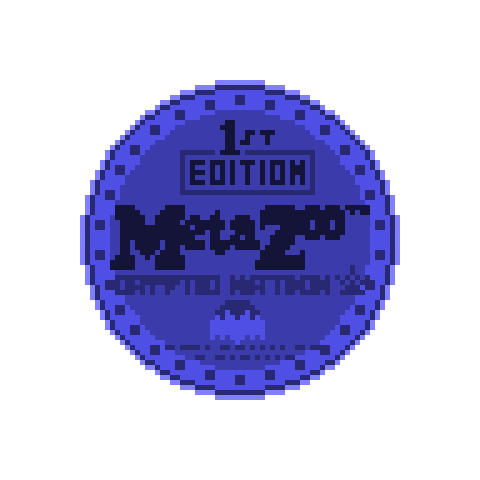 During the live stream, they also randomly gave away Christmas prizes, a full Cryptid Nation 2nd Edition bundle (one of every product in the line), and to finish off the stream, a Bronze NFT Token was also given away.
Some tokens have been removed from some accounts due to scams, etc., and are currently being held by MetaZoo Games for contests, and any other future plans.
---
Added December 19, 2021:
At the time of the sale, 1 Ethereum was going for approximately USD$4,500, putting 0.1 Ethereum at roughly USD$450.
All of the MetaZoo Games Tokens sold for a total of no less than 408 Ethereum. Converted into US Dollars at the time of the sale, this would have equated to USD$1,836,000. These are not exact numbers in any way, and does not include any fees that may need to be paid during the entire process.
Gas prices (which all buyers have to pay, but MetaZoo does not profit from) during the sale ranged anywhere from USD$40 to USD$150 or higher.
---
Added December 20, 2021: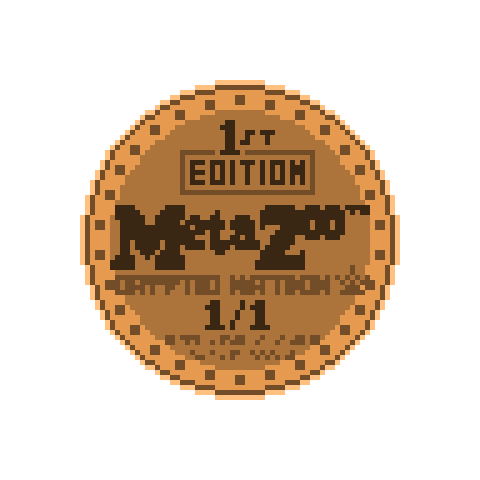 A 1-of-1 Bronze Snowman spinning coin MetaZoo Games Token NFT has been announced in the MetaZoo Discord server's announcements, awarded to the participant who comes 3rd in the upcoming Christmas TTS Tournament. It was announced with the following message:
"The 1/1 Bronze/3rd place NFT for the Christmas Table Top Simulator Tournament! More details to follow tomorrow."Mike Waddell, Dec 19, 2021
---
Added January 1, 2022:
Upon further discussions, the spinning coin Token NFTs were trashed, and these NFTs were gifted instead:
Learn more about the 2022 New Year's Celebration Tournament🕊️
---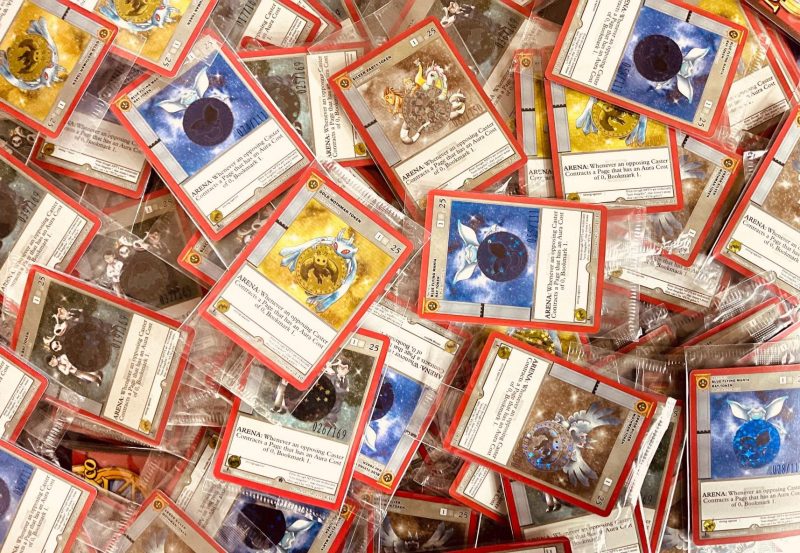 Added May 2022: Token owners started receiving serialized cards, matching that of the token(s) they owned as of a specific day several weeks back. View all of the Token Medal cards in all of their glory here!
---
METAZOO BEASTIE PFPs
---
This is just a very, very small preview of the 5,000 Beastie PFPs that MetaZoo Games released at the end of July 2022. All of the PFPs were put together using the illustrations and assets designed and created by MetaZoo artist Jett Yates.
These PFPs were a blind sale, where the buyers did not know what beastie they were going to get until several days after the sale.
The Allow List Minting was on July 15, 2022, at a price of 0.1ETH, and open to members (those who own a MetaZoo Token, select members of the A0K1VERSE, and VIPs).
The Public Minting occurred on the next day, July 16, 2022, at a price of 0.11ETH.
The Free Minting occurred on July 18, 2022, and was free (minus the price of gas at the time), to all those who owned a MetaZoo Token prior to this date.
The reveal of the PFPs occurred on July 22, 2022, at 12pm EST.
To learn more about MetaZoo Games NFTs, and stay up to date on the latest, you can view the official nft.metazoogames.com website.