The following MetaZoo promo cards were available as a gift or for purchase around the release of Cryptid Nation: Native – 1st Edition. Seance promos here. Tap any image to enlarge it.

PROMOTIONAL CARDS
---
SAM SINLAIR / GALA EDITION EXCLUSIVE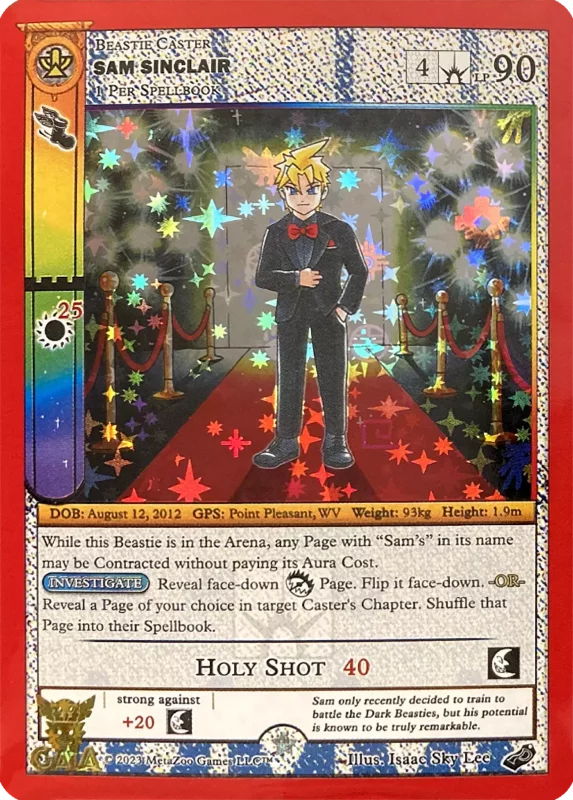 MORE ABOUT THIS CARD:
Available exclusively from the Native Gala Boxes that were released on MetaZoo Games' official eBay account in April 2023. A total of 1,080 boxes sold via eBay before the premiere listing was removed.
Some Gala Boxes were available in person at the Gala Event that took place in New York City on April 14, 2023.