MetaZoo partnered up with the ever popular and talented Bear Walker🕊️, who has become well known for his incredibly detailed 3D laser-etched and painted boards of, not only Pokémon, but a number of other brand names and characters.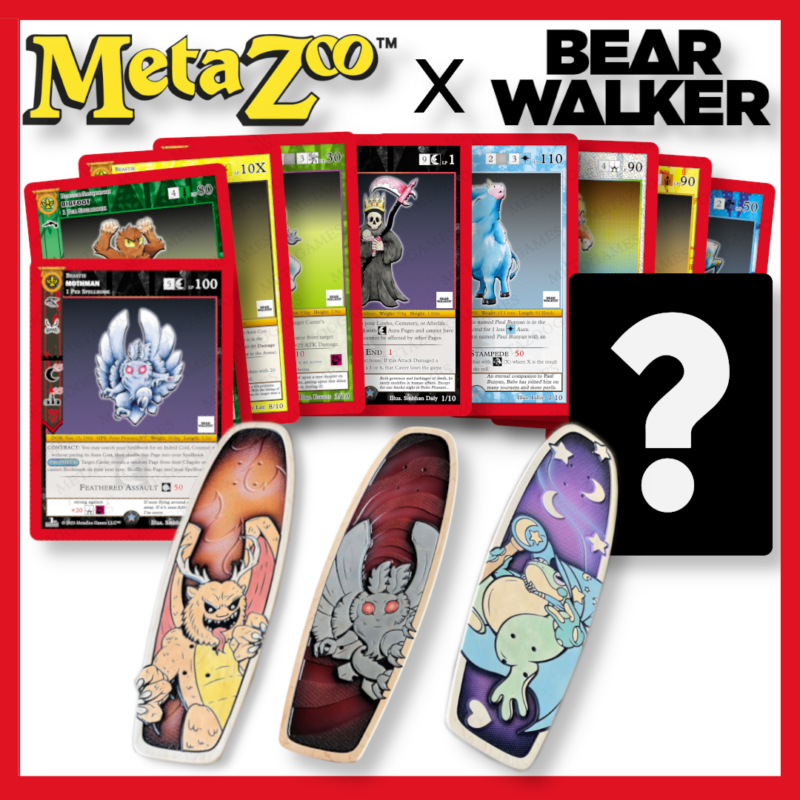 These MetaZoo x Bear Walker boards were a limited blind-box release that went on sale in January 2023 for $250. The boards sold out quickly.
One of the cards in the product's package will presumably be used to redeem the actual physical skateboard deck by scratching off an area of the card to reveal a code. Keep in mind that, whoever's redeeming the free skateboard deck, must pay for shipping.
This product is expected to arrive in buyer's hands in March 2023.
---
THE 10 MINI SET CARDS
– will update when cards start arriving in people's hands –
---
PHOTOS OF 5 OF THE BOARDS
All incredible photos are the work of @bearwalkerofficial🕊️ on IG.