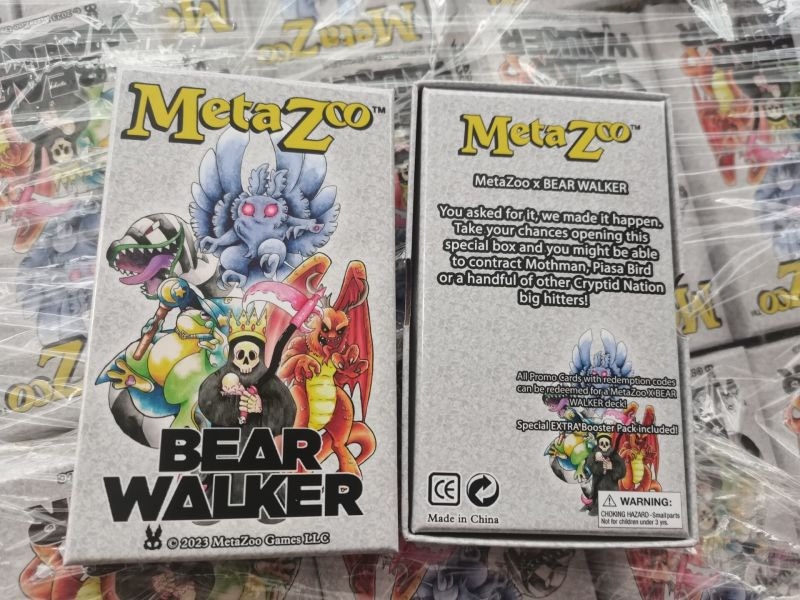 MetaZoo partnered up with the ever popular and talented Bear Walker🕊️, who has become well known for his incredibly detailed 3D laser-etched and painted boards of, not only Pokémon, but a number of other brand names and characters. Product started arriving to buyers in April 2023.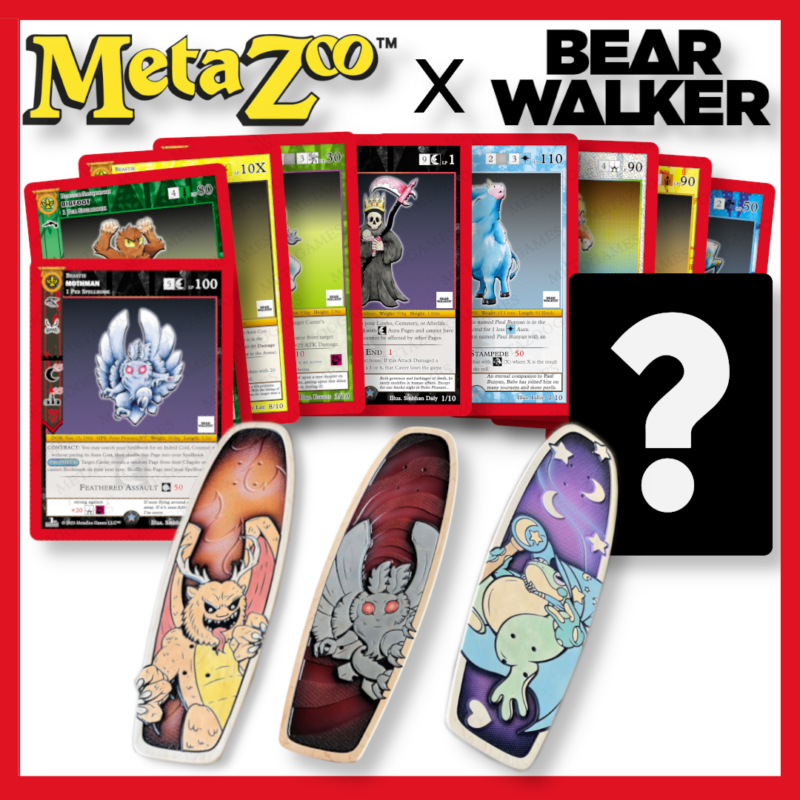 These MetaZoo x Bear Walker promos and boards were a limited blind-box release that went on sale in January 2023 for $250. Product sold out quickly; on the first day.
One of the cards in the box is used to redeem the actual physical skateboard deck by scratching off an area of the card to reveal a code.
---
THE MINI SET CARDS
We've only seen these 5 cards pulled and shared publicly on social media. We are unsure where the other 5 cards from the /10 set are.
Notably, the 5 cards that we have seen to date are precisely the same Beasties on the 5 boards that have been shared by Bear Walker on Instagram weeks prior (seen below).
---
PHOTOS OF THE BOARDS
All incredible board photos are the work of @bearwalkerofficial🕊️
---
CARD SET LIST
01/10 – Grim Reaper
02/10 – Mothman
03/10 – ???
04/10 – Sinkhole Sam
05/10 – Piasa Bird
06/10 – ???
07/10 – ???
08/10 – ???
09/10 – ???
10/10 – Loveland Frogman