MetaZoo continues its partnership with Pin Club, with a Pin Club x UFO Mystery Collection coming soon. More details to come as it becomes available!

Here's the promo card that is available exclusively to MetaZoo Games Token holders: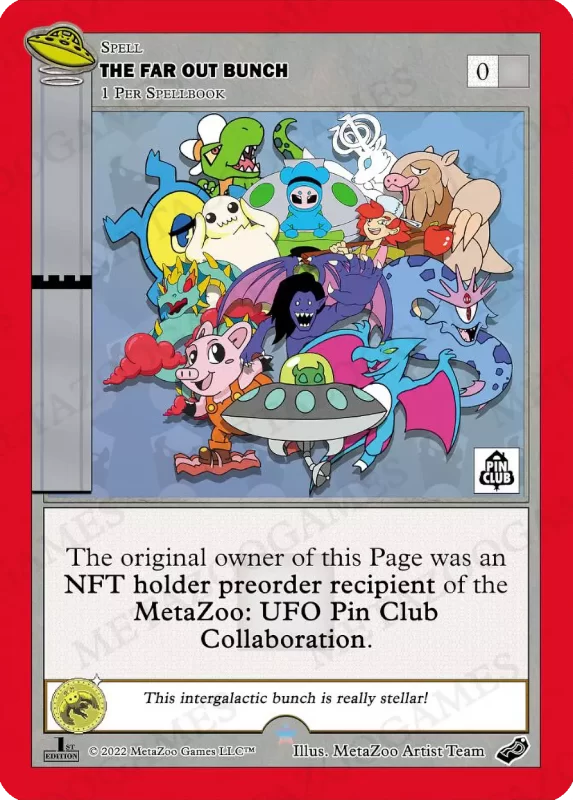 ---
THE FULL CARD SET LIST
I will be updating this page with photos of the pins and scans of the cards as soon as they become available!