MetaZoo Games has teamed up with Revive Skateboards again, this time for the MetaZoo UFO release.
---
Although the product states that there are 10 cards i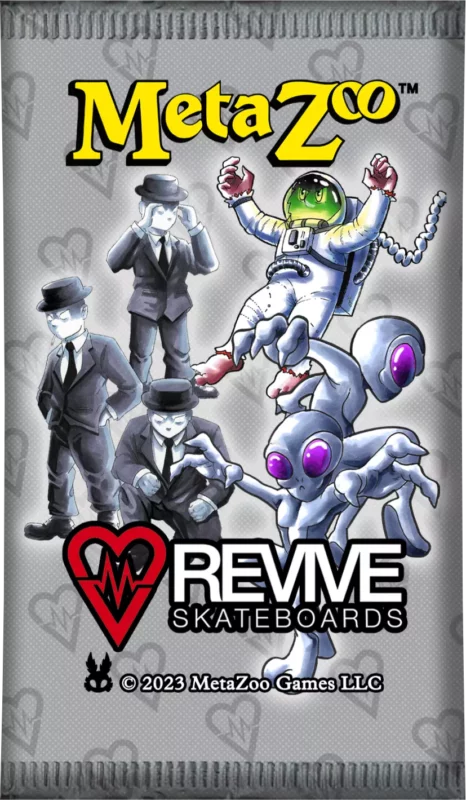 n the set; as per the 'X/10′ found bottom-right of each card, there have only been 8 cards and 8 skateboard decks that have made an appearance. Cards numbered 3/10 and 10/10 have not been pulled and shared publicly.
Here are 8 of the card images:
---
Here are 8 of the Beastie Skateboard Decks: