WHY ARE THESE THE Supernova 6?
These six cards are referred to as the Supernova Six (S6) because they were only printed in full holo.
These could be considered six of the chase cards in the UFO set, aside from the 12 serialized secrets.

I decided to create a poster of sorts for the S6. Please feel free to save and share it around.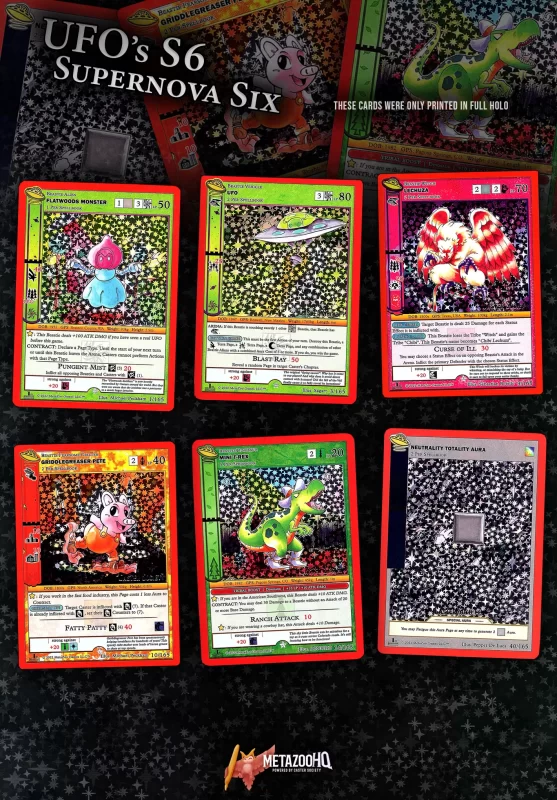 ---
THE SUPERNOVA 6
---
THE FULL S6 CARD LIST
001/165 – Flatwoods Monster
003/165 – UFO
009/165 – Lechuza
010/165 – Griddlegreaser Pete
014/165 – Mini T-Rex
040/165 – Neutrality Totality Aura