During the May 28th and 29th, 2022 Collect-A-Con in Dallas/Fort Worth, Texas, MetaZoo Games had its first major cash prize tournament.
Those who attended the Collect-A-Con had the opportunity to purchase team jerseys, which came with matching promo cards.
It is estimated that there were 30 of every size (S, M, L and XL), for a total of 120 printings of each jersey (and their matching promo cards), for a grand total of 600 jerseys and matching promo cards.

---
Here are the 5 Caster's Cup 2022 jerseys: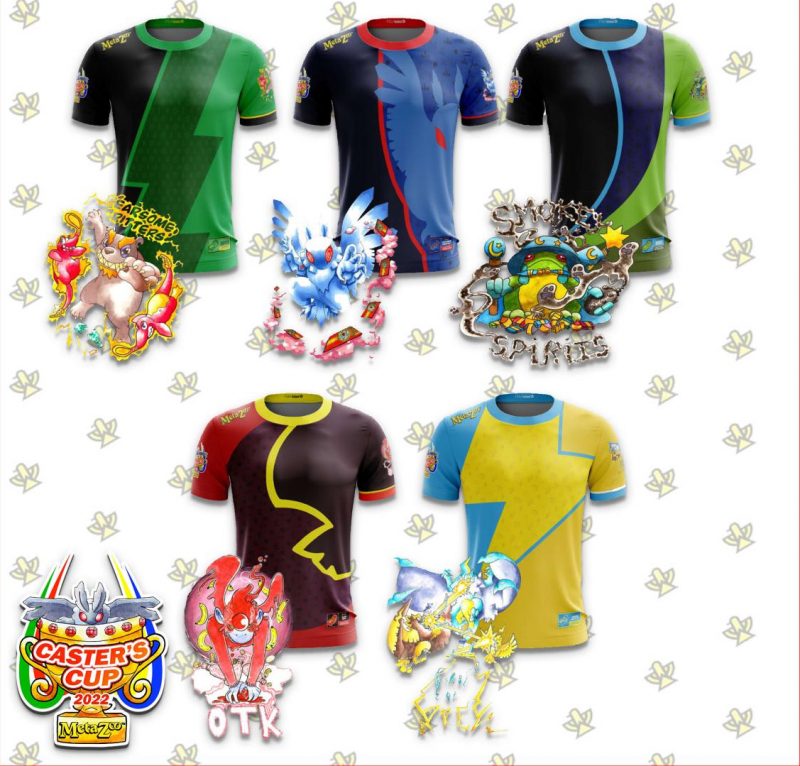 And here are the 5 Caster's Cup 2022 jersey promo cards: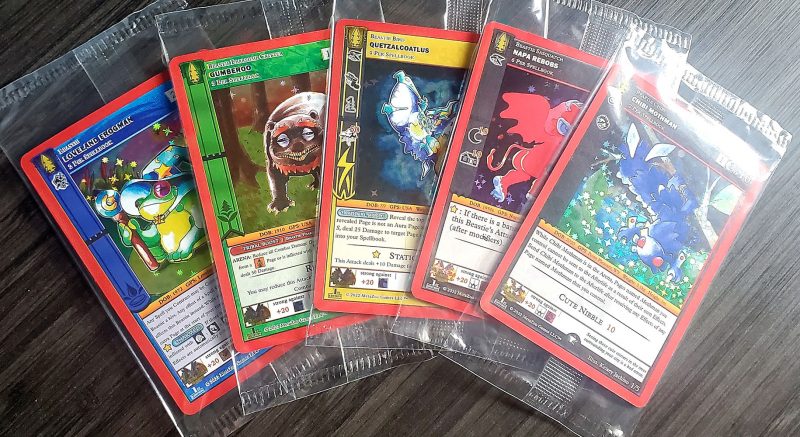 ---
THE FULL CARD SET LIST
1/5 – Chibi Mothman
2/5 – Gumberoo
3/5 – Loveland Frogman
4/5 – Napa Rebobs
5/5 – Quetzalcoatlus