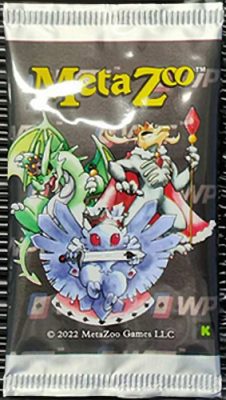 MetaZoo Games introduced its second Kickstarter campaign on January 31, 2022.
Initially partnered with USPCC, but due to the inability to deliver what was necessary, and later finalized and printed by Faded Spade, the Kickstarter campaign was also partnered with World Poker Tour (WPT), and Chipco; who was responsible for producing the MetaZoo poker chips set.
The MetaZoo Kickstarter campaign was successfully funded and officially ended on February 25, 2022. It was backed by 5,336 people, with a total funding of $1,857,777.
---
The Playing Cards & Promo Cards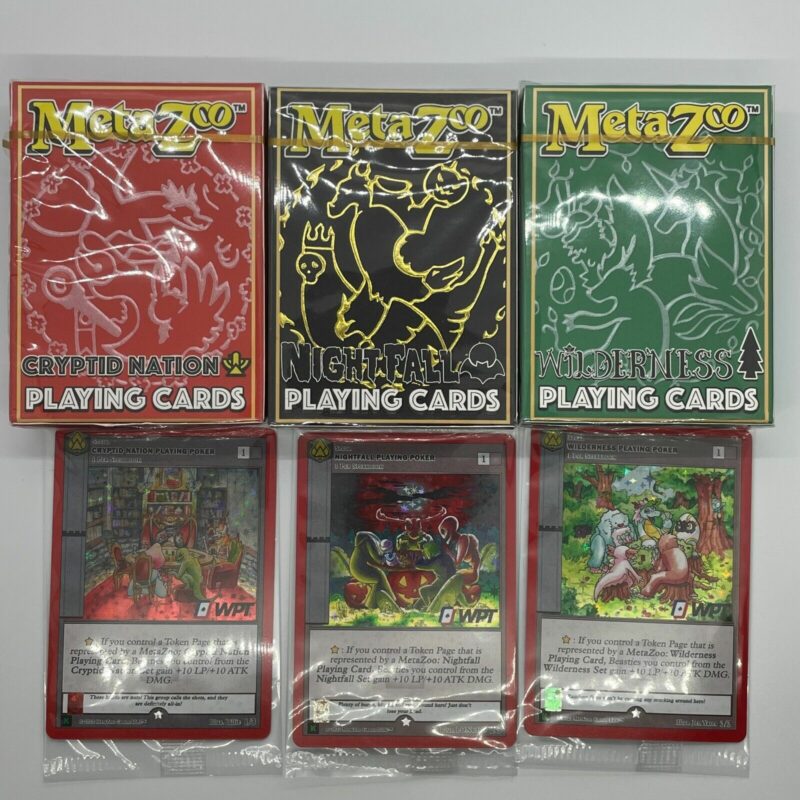 There was a playing card deck made for the Cryptid Nation, Nightfall, and Wilderness MetaZoo trading card game sets (seen above). Each playing card deck came with a '… Playing Poker' promo card.
Every playing card deck comes with 1x full-holo variant at random. This full-holo card is not in addition to a full deck of cards; it is a part of it.
Exclusive Arch Caster & Headcaster Promos:
Those who backed the Kickstarter at a high enough level; that being Arch Caster or Headcaster, received a corresponding '…Poker Night' promo card.
Arch Caster Poker Night promos are serialized out of 1,000.
Headcaster Poker Night promos are serialized out of 250.
Playing Card Edge Gilding: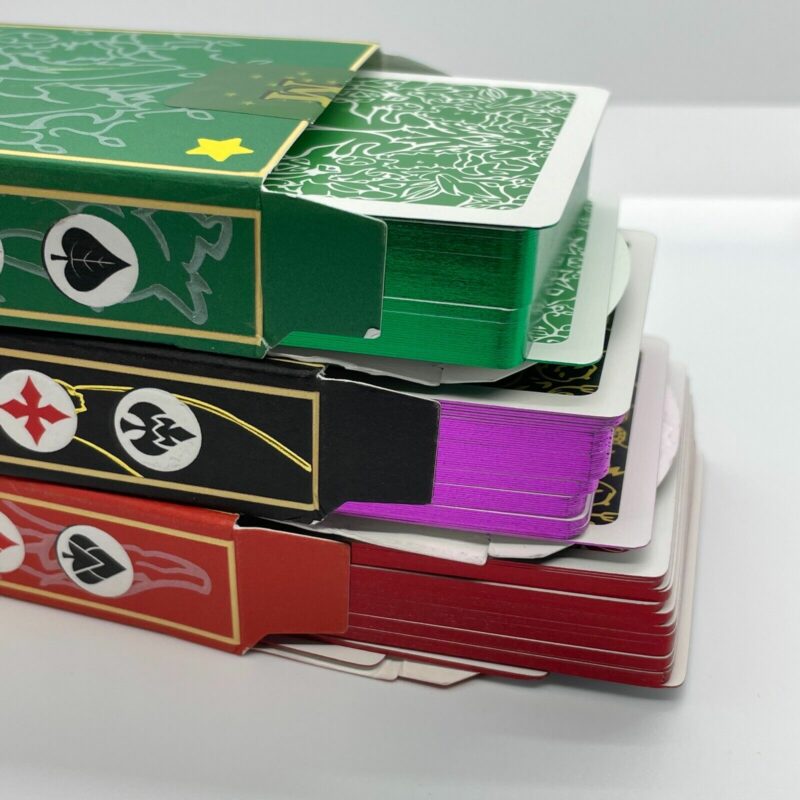 For a small amount more, backers could vouch for their playing cards to receive gilding, seen above on the edges of the cards.
Backers who chose this option also had to wait several weeks more to receive their Kickstarter pledges. They look incredible. Non-gilded card edges are white.
---
The Playing Cards Uncut Sheets
Cryptid Nation:
Nightfall:
Wilderness:
There were a total of between 250-500 of each set (seen above) made available.
Some were sent to backers at random for no added cost. The rest were made available for purchase by backers as an add-on for ~$50 each.
Rare Faded Spade Full-Holo Variants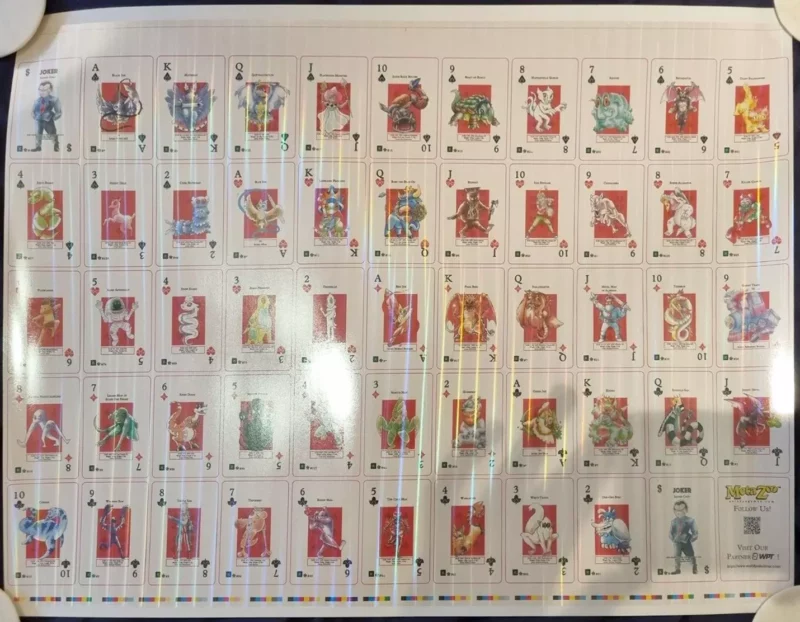 There are a very limited number of full-holo variants (seen above) for each set. 50 for Cryptid Nation, 50 for Nightfall, and 50 for Wilderness. They were distributed out to buyers at random.
The holo seen above is an exact representation of the 1x Faded Spade full-holo that is included in every playing card pack at random.
Super Rare MetaZoo Full-Holo Playing Cards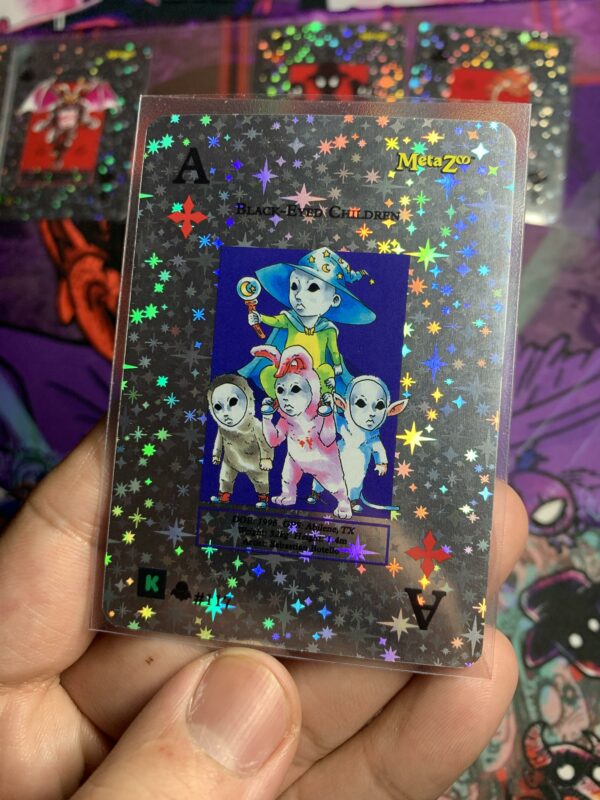 These beauties (seen above) were only given out to those who were forced to wait several additional months for their WPT x Kickstarter product to arrive due to issues in the printing process.
These were printed by MetaZoo Games in-house instead. Only 1x full-holo card is included in each playing card deck. The rest of the cards in the deck are not full-holo as seen above.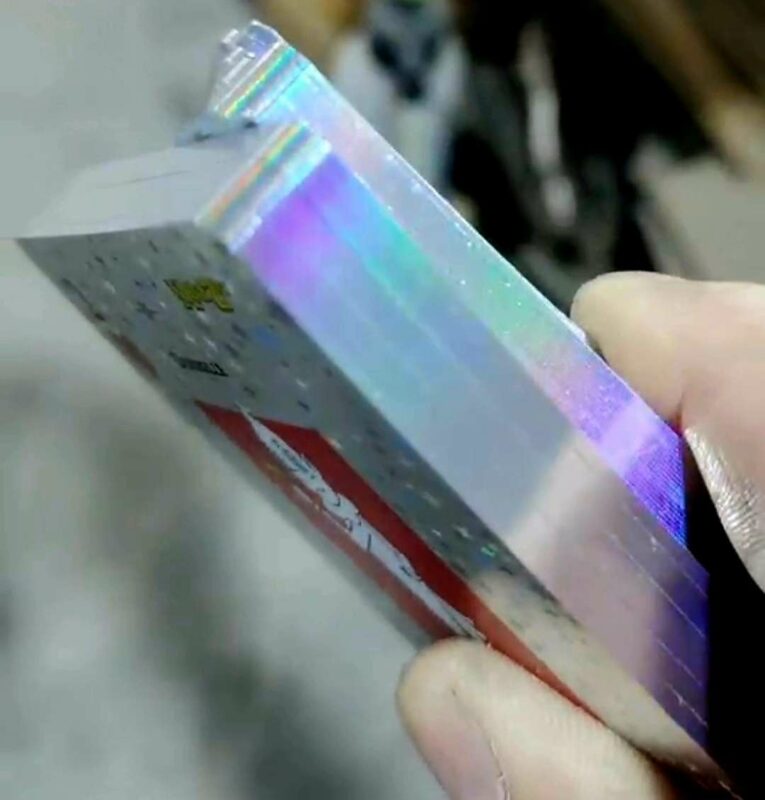 All of the cards have exclusive rainbow gilded edges as seen above.
To our knowledge, there were no uncut sheets of these MetaZoo variant full-holo cards, unfortunately.
---
The WPT Trading Card Game Mini Set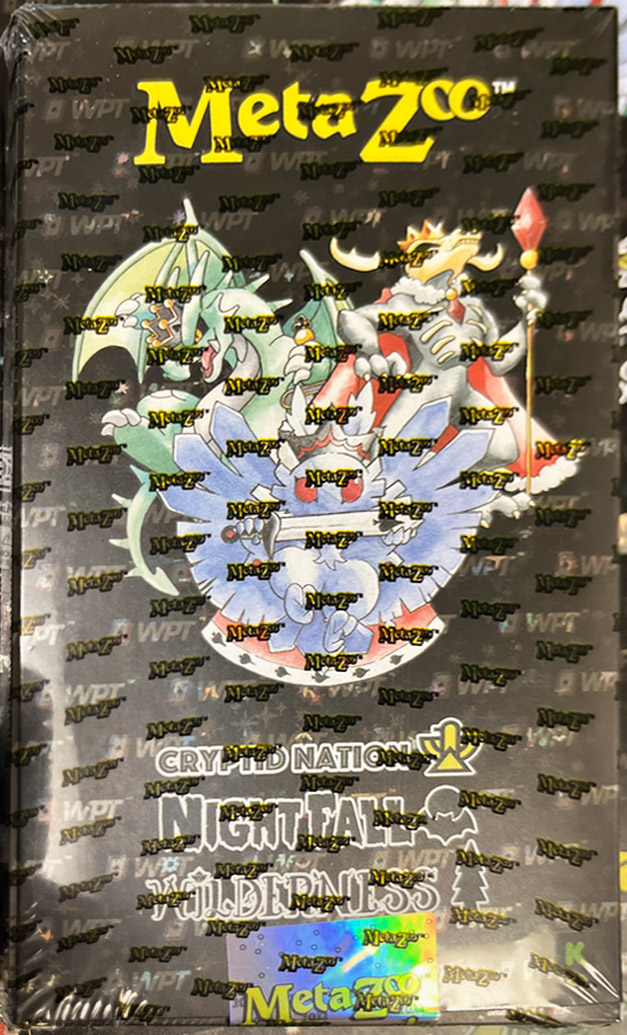 There are a total of 12 different cards in the World Poker Tour x Kickstarter mini set. It features popular beasties from MetaZoo Games' first 3 main sets; Cryptid Nation, Nightfall & Wilderness.
Each box comes with 10x booster packs that contain 1x card per.
---
The WPT Trading Card Game Uncut Sheet
There were a total of 2,000 of these made available for purchase, at a price of $50 a piece.
MetaZoo Games founder Mike Waddell signed 100 of them at random.
---
The Chipco Poker Chips Set
The poker chips set features an array of colors and beasties on $1, $2, $5, $10, $20, $25, $50, $100 & $250 chips. There are a total of 100 chips in the box set.
The poker chips set was a $200 add-on.
---
Kickstarter-Backer Exclusive Poker Chips


These are the three chips that were given out to backers of the Kickstarter campaign. Depending on what level that was backed, backers would receive a corresponding chip free of charge.
Those who backed the WPT x Faded Spade Kickstarter at any level received a Bounty poker chip. Those who backed at the Arch Caster level received a silver $500 chip (1,000 chips total). And those who were able to back at the highest level; Headcaster, received the gold $1,000 chip (200 chips total). These were also manufactured by Chipco.
---
The Artist Prints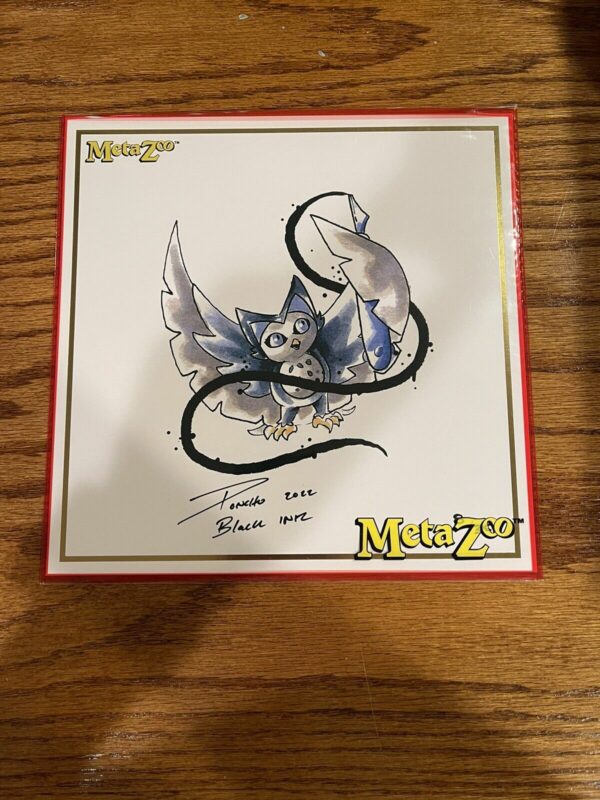 There were artist prints (seen above) available for $50, where a portion of proceeds would go directly to the artists.
There were several hundred of these available for sale.
---
Exclusive 1-of-1 Artwork
There were also 1-of-1's (seen above) that were sent directly to MetaZoo Games by the official MetaZoo Games artists to be used on these playing cards and other products in this Kickstarter. These are the originals, and were selling for $5,000 each.
There were a total of 25 original artworks available for purchase. They were all face cards (King, Queen, etc.). The remaining original artworks were given away for free to backers of the campaign; with 42 going to Headcasters, 42 to Arch Caster, and 42 to Master Caster backers.
---
Kickstarter-Exclusive Playmat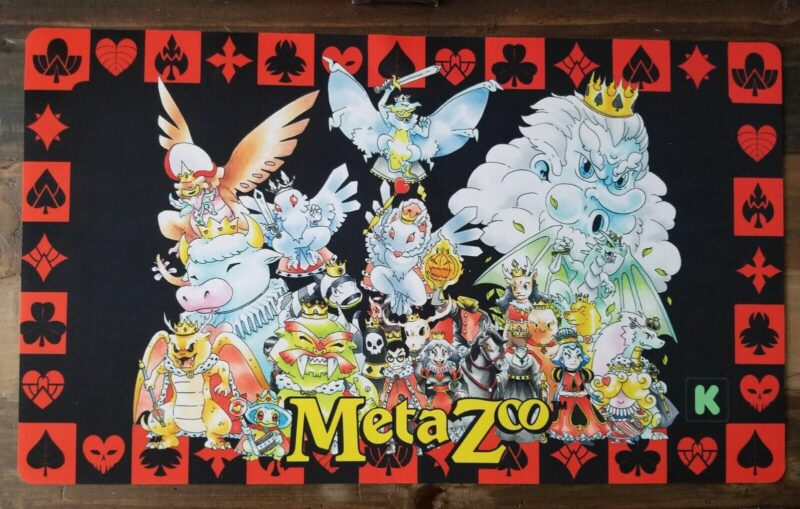 There were a total of 1,000 of these Kickstarter playmats available for sale, at a price of $25 each.
---
More MetaZoo Kickstarters to Come!
The MetaZoo Games Founder has stated that there will be future Kickstarter campaigns; either yearly or bi-yearly, so it's possible that a tri-set release is imminent featuring UFO, Seance & Native. Time shall tell!