The following MetaZoo secret rare, medal and promo cards were available as a gift or for purchase around the release of Cryptid Nation: UFO – 1st Edition. Wilderness promos here. Tap any image to enlarge it.

THE SECRETS
---
MORE ABOUT THESE CARDS:
There are believed to be twelve secret rares in the UFO set, dubbed the Majestic 12.
These twelve cards have physically been sent into space and returned to earth. Have a look at the UFO song debut video right here, which displays 12 different cards; spread out only enough to show the left-most bookmark on each secret card.
More information about these serialized secret rares, and images of all the cards that have been pulled with proof can be found right here.
MEDALS AWARDED
---
UFO RELEASE EVENT MEDAL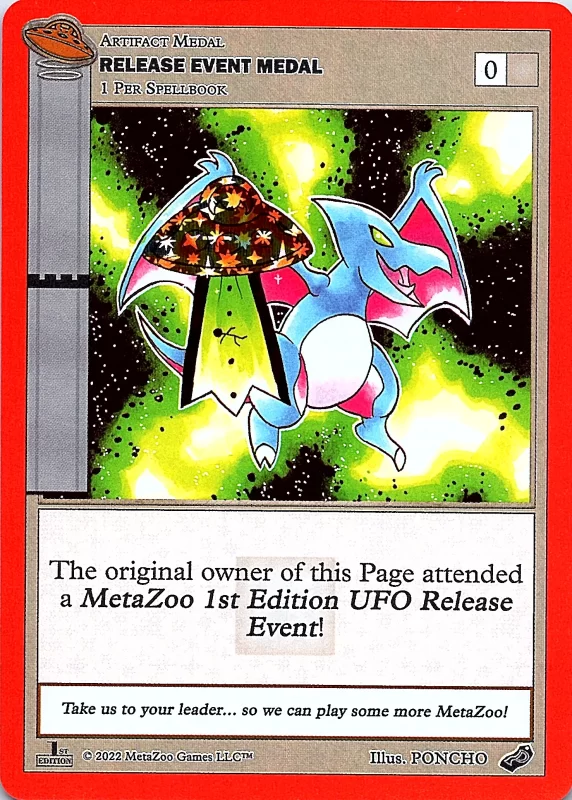 PROMOTIONAL CARDS
---
THE FAR OUT BUNCH PIN CLUB PROMO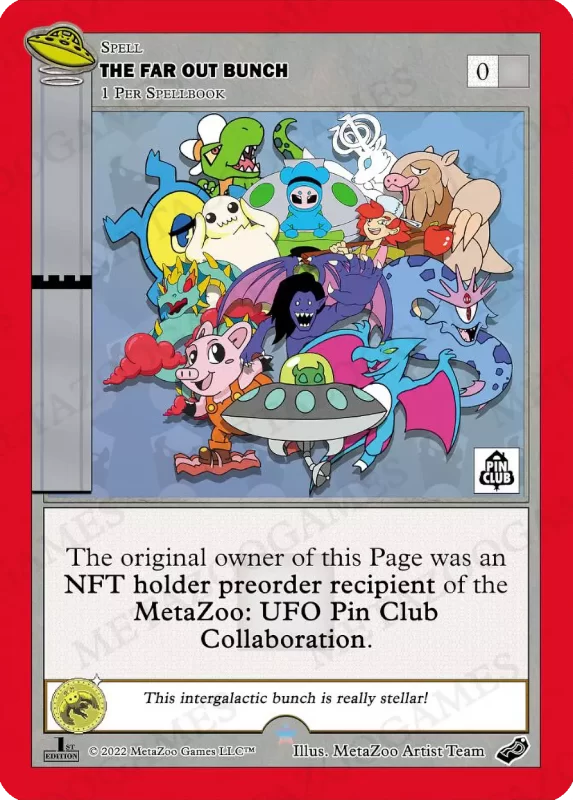 MORE ABOUT THIS CARD:
---
UFO! SPELLBOOK PROMO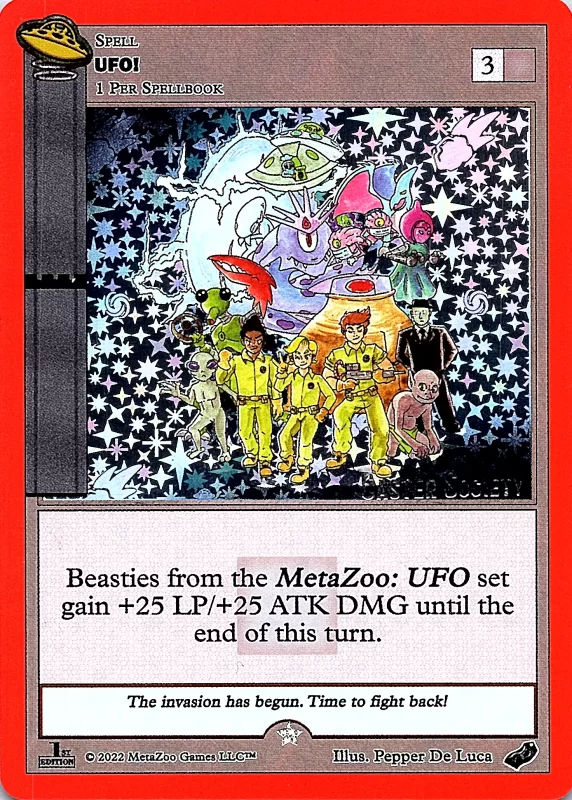 MORE ABOUT THIS CARD:
The promo card that came with all UFO Spellbooks.
It is assumed that because there are 100,000 Spellbooks, that there are equally as many of these cards in circulation.
---
RUDY, ONE BIG HAIRY STEP PROMO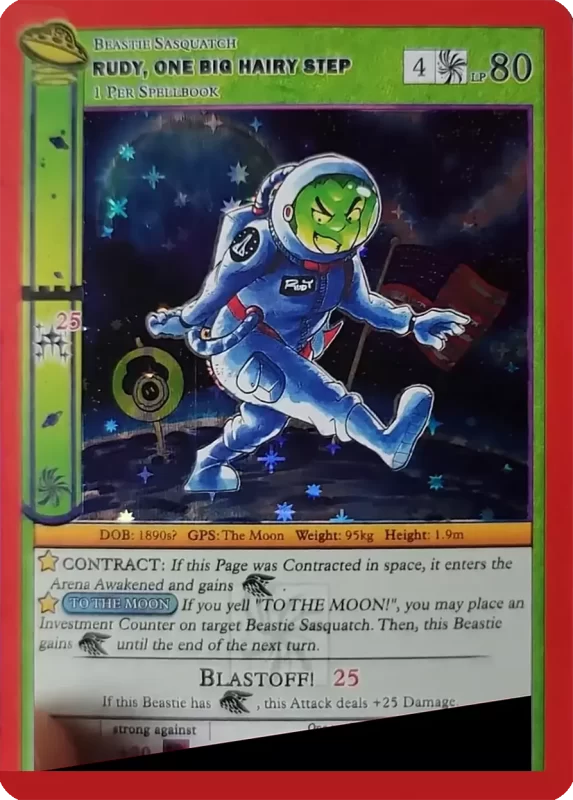 MORE ABOUT THIS CARD:
Available exclusively to Rudy (Alpha Investments) Patreon members who purchase one of the available UFO bundles of MetaZoo product in July 2022.
---
METAZOO X MOTHMAN FESTIVAL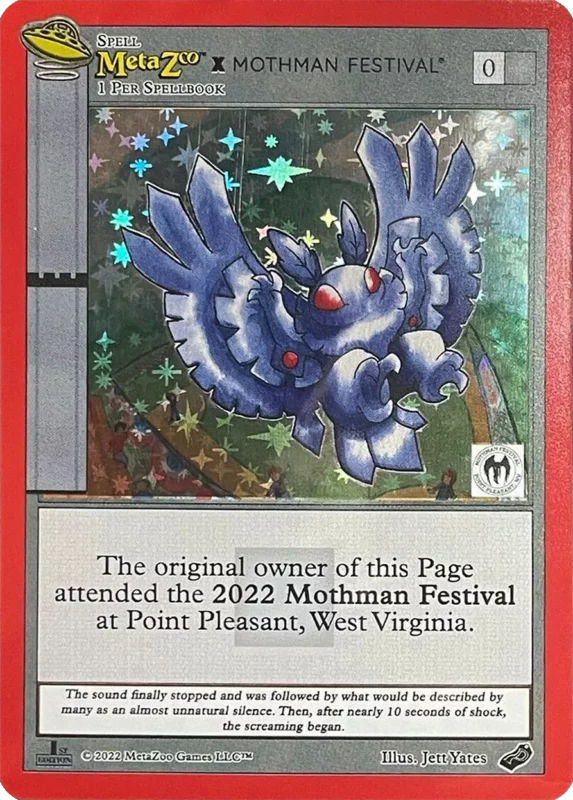 MORE ABOUT THIS CARD:
Available exclusively at the Mothman Festival that took place in Point Pleasant, West Virginia, USA in September 2022.
There was also a Mothman shirt that went alongside.
---
CLASH IN THE COSMOS / EBAY EXCLUSIVE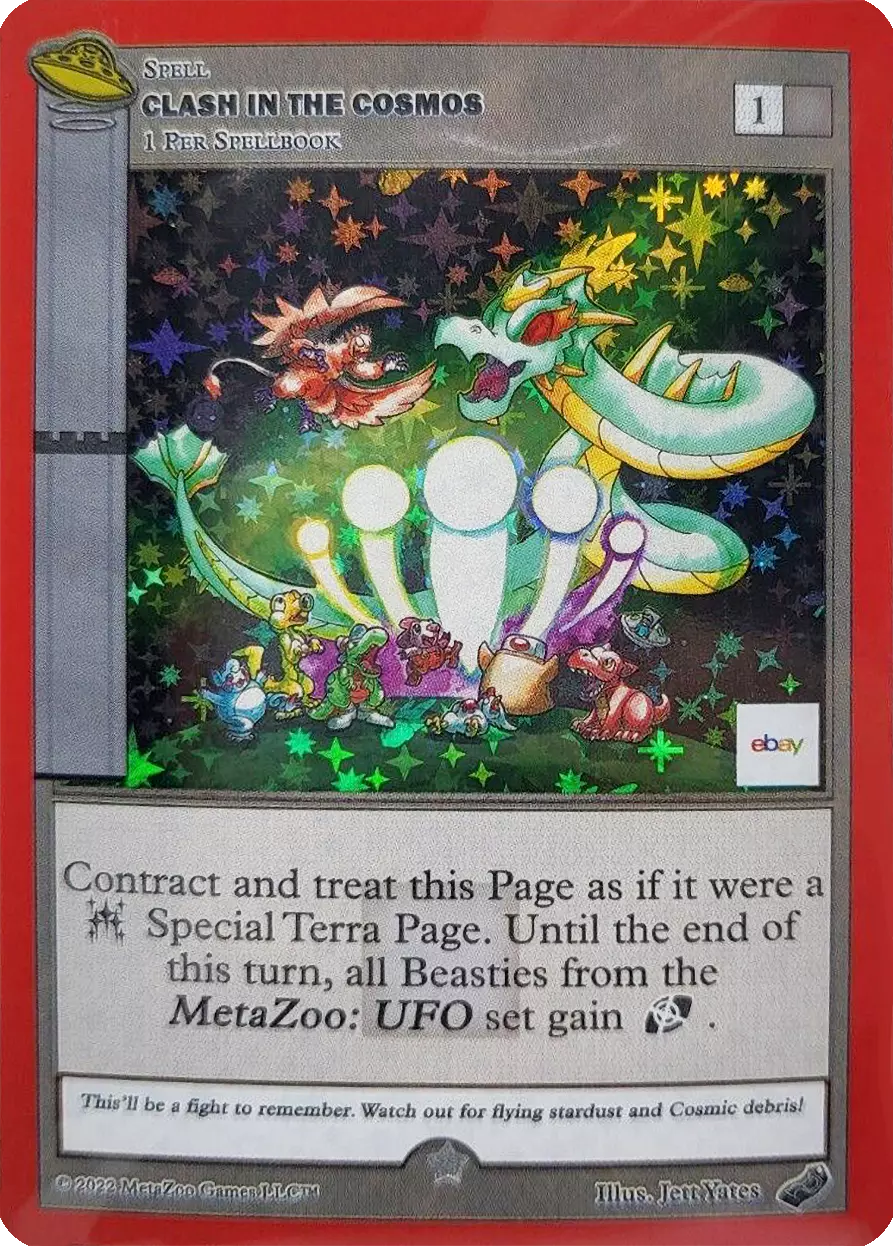 MORE ABOUT THIS CARD:
Available exclusively via the UFO lunch pail that was available through MetaZoo Games' official eBay account. 5,000 lunch pails were made available for sale; and sold, each one containing one of these promo cards.