Hey MetaZoo fans! So this is something I've been wanting to do for a while now on top of the MetaZoo Hour summaries. It's basically a compilation of all of the lesser-known announcements and 'silent reveals' that have happened across all of MetaZoo's platforms.
This list does not include things that have been blasted across all of MetaZoo's main social media accounts, or tagged with @ everyone in the official MetaZoo Discord server's announcements channel. It's quite the opposite, in fact. The stuff that you may have actually missed if you unplugged from the internet for a day or two.
Alright, so without further ado, we're just going to dive right in. This is more-so of a bullet-points kind of thing, so please don't expect great detail as details are usually quite scarce to begin with.
---
"Christmas Tournament" on Table Top Simulator: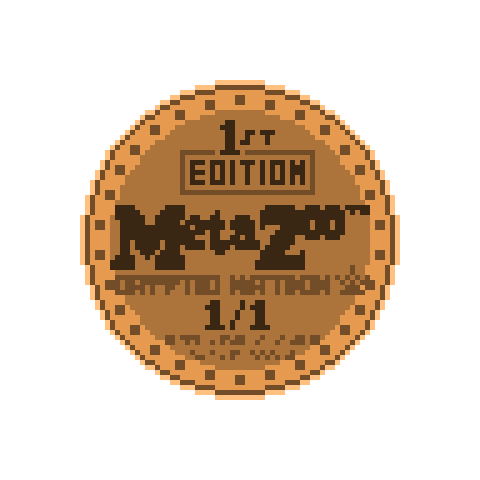 The above .gif was revealed a few days after this article was published, on Dec 19, 2021.
"1 of 1 Tokens created with Christmas card art in the same style as the current coin Tokens. Prized to Gold/Silver/Bronze (1st/2nd/3rd place) players in that tournament. – Mike Waddell, Dec 14 during a live stream on Twitch.
---
Regarding Upcoming Walmart Exclusives: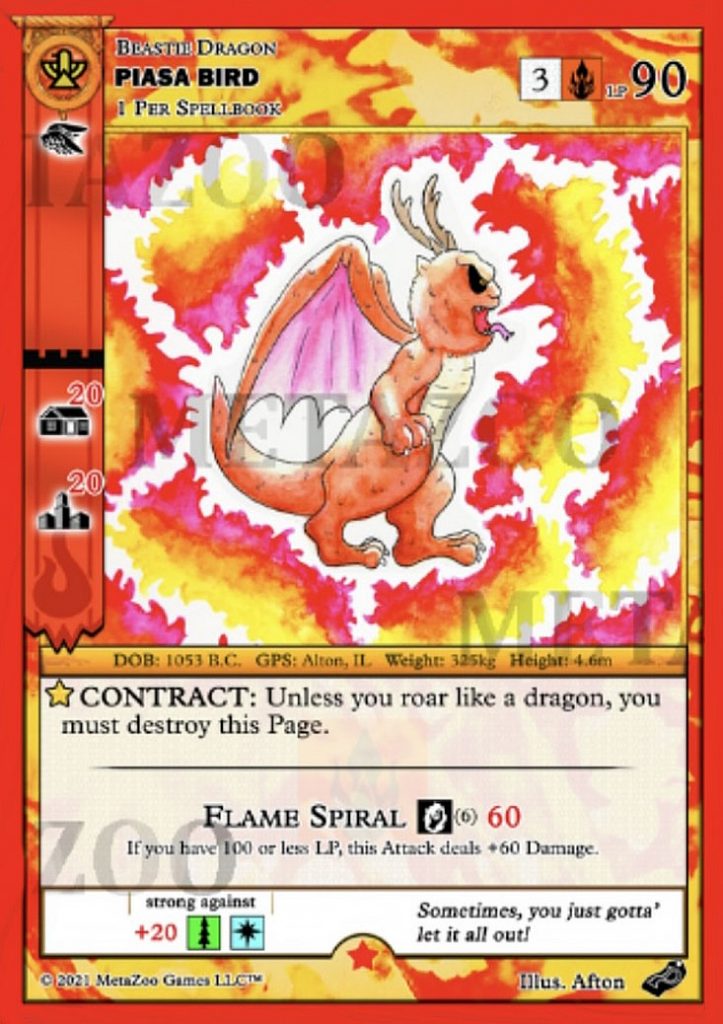 "They're exclusive mini boxes. 3x Cryptid Nation 2nd Edition packs + a Walmart exclusive promo." – Mike Waddell, Dec 13.
---
An Alt Art Chupacabra Card Has Been Spotted: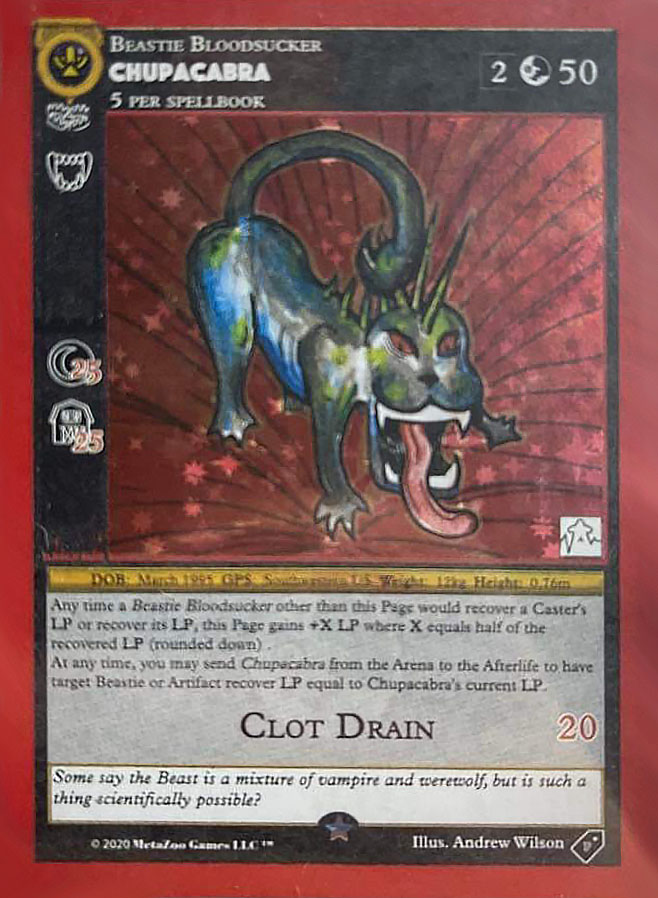 "I did the promo Chupacabra art, and I drew it this year, so I know it's not an old promo" – fissionessence on Discord, Dec 15.
"PHD Promo!" – Mike Waddell, Dec 15.
---
A Nightfall ChannelFireball Promo Has Appeared: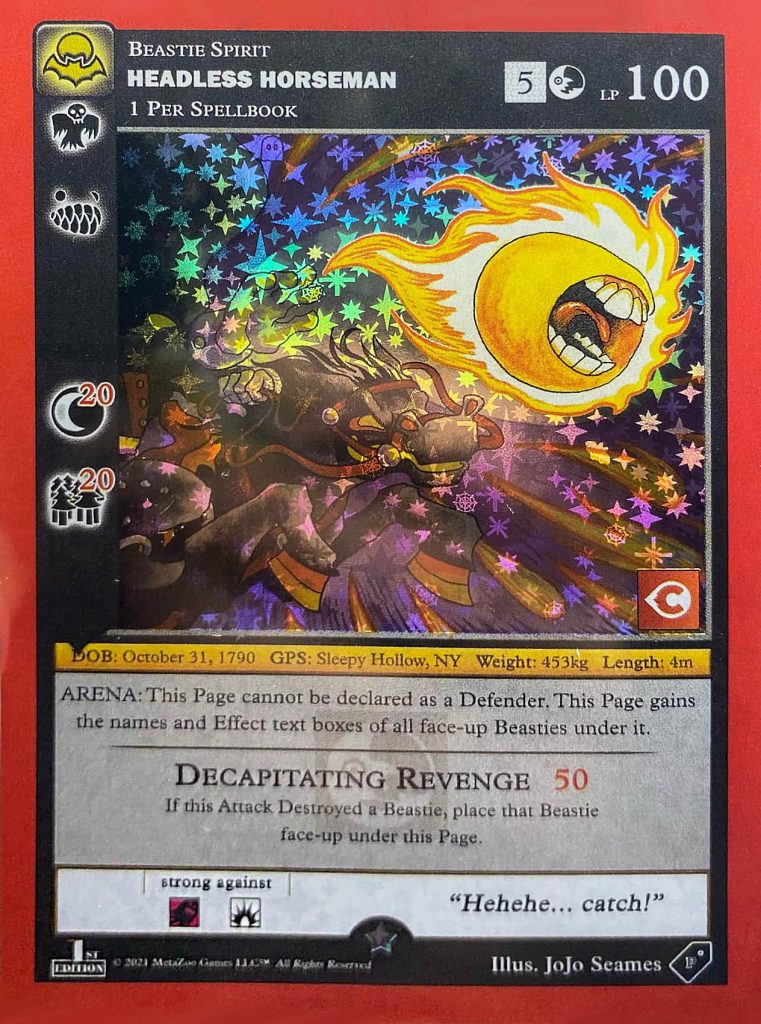 A never before seen Headless Horseman ChannelFireball promo card illustrated by JoJo Seams was shared in the official MetaZoo Discord server.
Right after the image with this card within it was shared, Mike Waddell wrote, "Oo they finally revealed it." – Dec 14.
---
Regarding the MetaZoo NFT Cuffed Beanies:
Announced as a limited 4-day sale that was only to be available for purchase during the whitelisted pre-sale & public sale of the MetaZoo Token NFTs, the Blue Manta Ray Beanie was put back up for sale to celebrate the giveaway of 111 Blue Manta Ray NFTs that same day.
Later that day, all 10 of the NFT Beanie variants were brought back to the MetaZoo Marketplace from December 14th, 2021 until Friday, December 17th, 2021 as a response to a request to bring them back in the official MetaZoo Discord server.
---
Dec 14th Live Twitch Giveaway: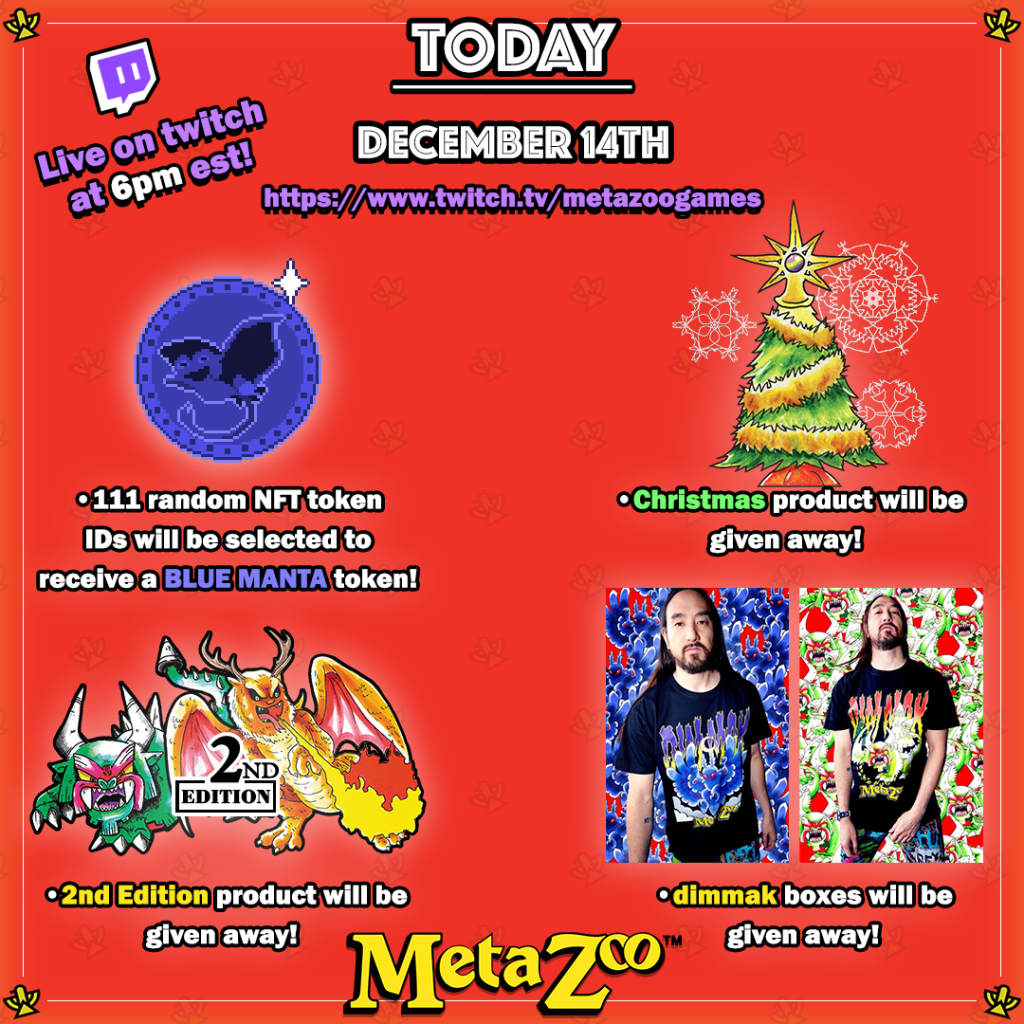 MetaZoo Games ran a giveaway on their Twitch channel on December 14th, 2021 where 111 Blue Manta Ray Token NFTs were given away to the owners of other prior-minted MetaZoo Token NFTs. They also gave away 4 or 5 Christmas products, a Cryptid Nation 2nd Edition bundle (that included one of every CN2E product), a DimMak box, and a sought after Bronze Salamander Token NFT.
The Bronze Salamander Token ended up being one of the lesser-minted Tokens; ultimately making it more rare than many of the other Token variants.
---
New Chapter for Illustrated Novel Weekly:
"Finally getting into the writing groove. No breaks, we are doing all 36 chapters of the Cryptid Nation block by the time I turn 33 in mid-August. If manga's can do weekly installments every week for 20 years, I can pull this off. After the 1st prints that are physical, a digital version will be uploaded to the website." – Mike Waddell, Dec 16.
You can now read the first 3 Chapters of the Illustrated Novel on the MetaZoo Games website, free for the very first time.
---
MetaZoo x DimMak Collab Shirts are Limited Print: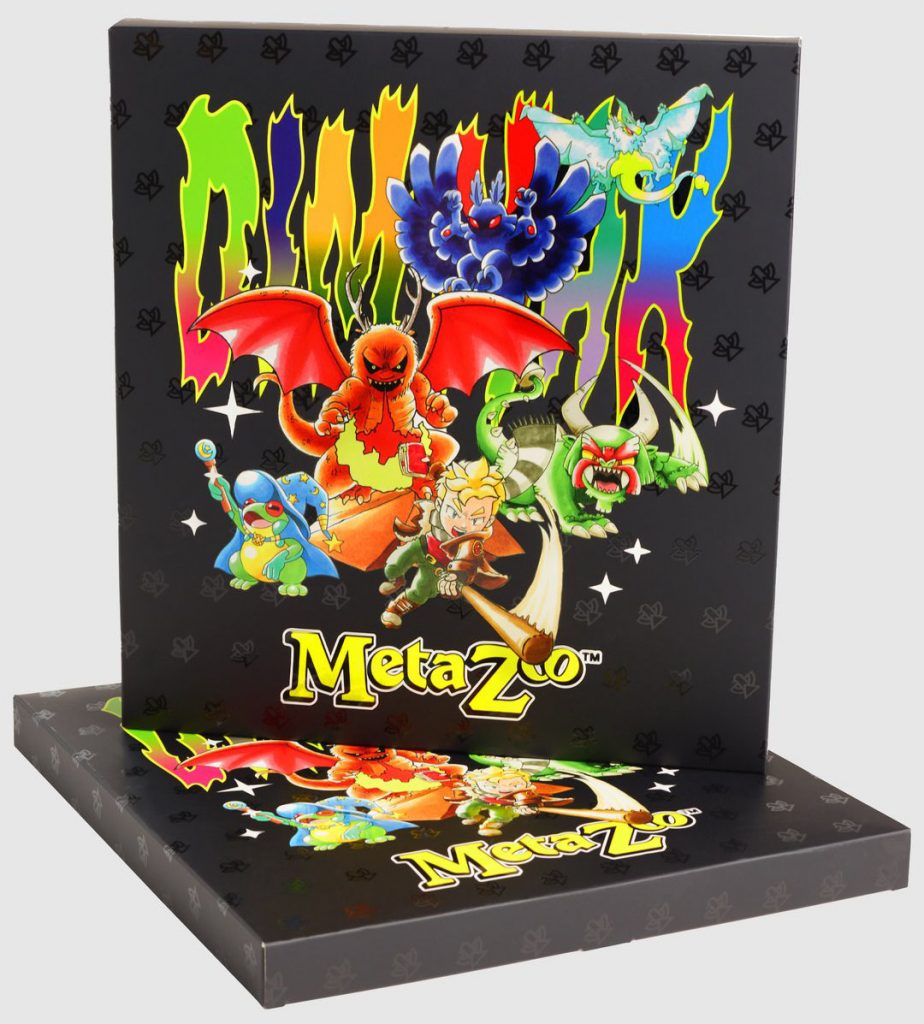 In reply to, "Either it's limited or you can order as many as you want. You can't have both," Mike Waddell said, "The shirts are all made, so it's not print to demand if that's what you're wondering. It's limited." – Mike Waddell, Dec 16.
---
Christmas Wrapping Paper & Promo Box Bundles:
"At 12pm Eastern Standard Time, the LAST of the Christmas Wrapping Paper and Promo Box bundles will go up for sale on the MetaZoo Marketplace! We will get them to you by Christmas!" – Mike Waddell, Dec 15.
At the time of this writing, they have all sold out. They sold out at approximately 6AM Eastern Standard Time, on Dec 16.
---
For Genesis NFT Owners: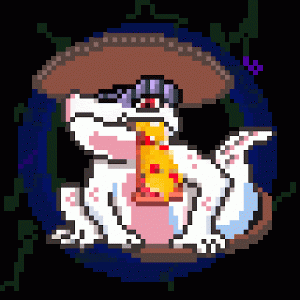 "Genesis will have different utility moving forward" than redeeming DimMak/CN2E product like the Tokens do.
In reply to, "Tokens going for .8 ETH. Genesis are being slept on utility or not. They're the first MetaZoo NFTs in creation," Mike Waddell said, "It's a cycle – soon we will announce a new utility and they will be swept up for cheap."
---
More Exclusive NFTs Coming: